Why spend money on photos just to leave them on a USB?
Of course you'll share them on with all your friends and family on social media and change your profile photo to your favourite photo from the day but USBs can be lost or corrupted and facebook can do crazy things sometimes.
There is nothing better than having the best day of your life turned into art! And remember your parents and grandparents LOVE prints. Our wall art makes THE BEST gifts!
Our Wall Art comes in gorgeous Canvas' or stunning Crystal Acrylics and each is guaranteed to last a lifetime!
Whether it's one large piece or a collage of smaller pieces, you can be guaranteed that these wall arts will stand out.
A Wall Art Collection is THE BEST way to showcase the most important parts and people of your wedding!

Choose your favourite images and I can help you with a layout that will suit you.

The example design shown consists of

4 x 20x20"
1 x 10x10"
5 x 20x10"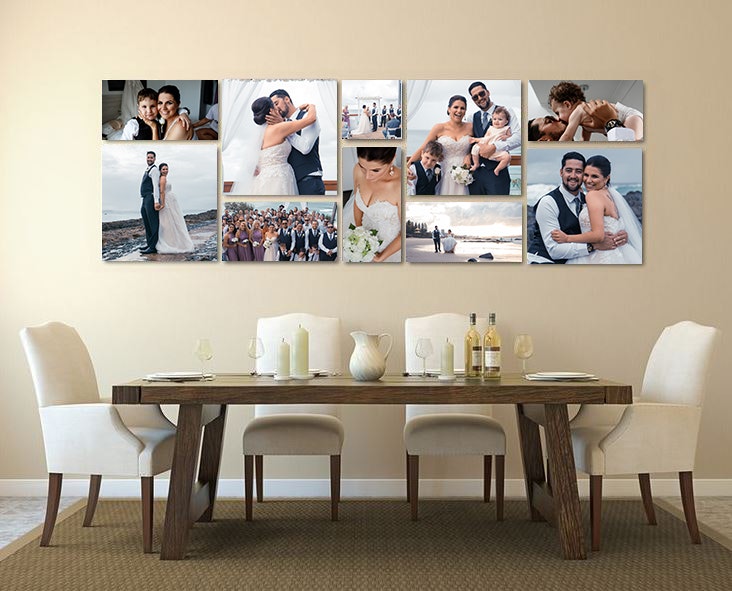 Our Wall Art comes in a HUGE range of sizes from 12x12" to 60x40" with custom sizes available.
Unsure on what size will work? Here's some examples to help out.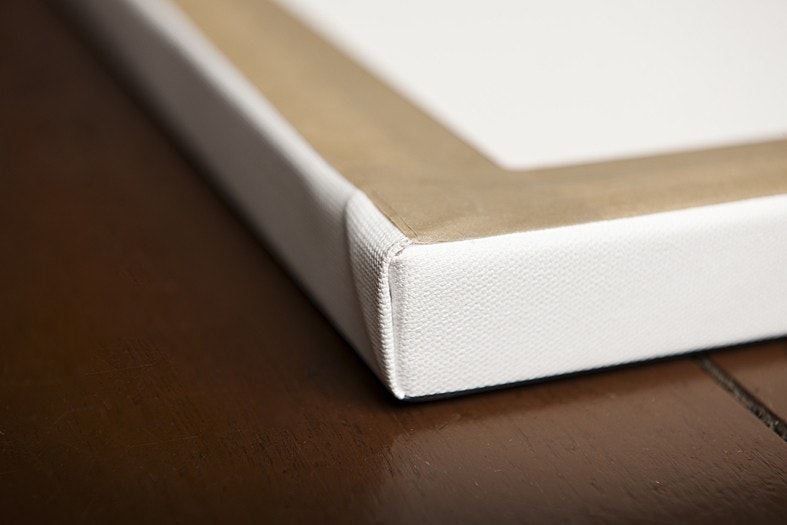 Genuine, archival-grade canvas 440gsm, free of artificial whiteners and offers amazing colour and definition. A quality frame ensures your print won't warp and will look the same in 75 years as it does today. The double-beveled profile means your print sits flush against the wall, and the outline of the timber won't show through the front of the canvas. All our prints come finished at the back with acid-free frame tape, and gallery-quality hooks, screws and wire.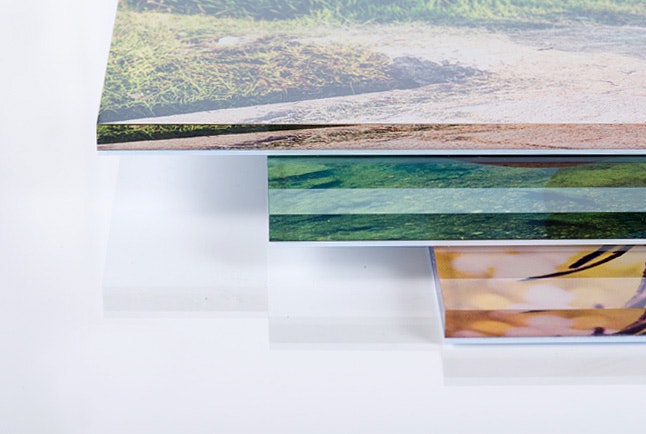 Your image is printed using archival quality inks on professional gloss photographic paper. Then it's sandwich mounted using non-yellowing pH-neutral adhesive. Plexiglas is premium, photo-grade and guaranteed against discolouration, or UV-related fading for 30+ years. Finished with in-house diamond polishing, buffing and a final hand polish! Our Crystal Prints have no visible hanging attachments.
PHOTOGRAPHERS CHOICE

*** Collage prints are $25 extra ***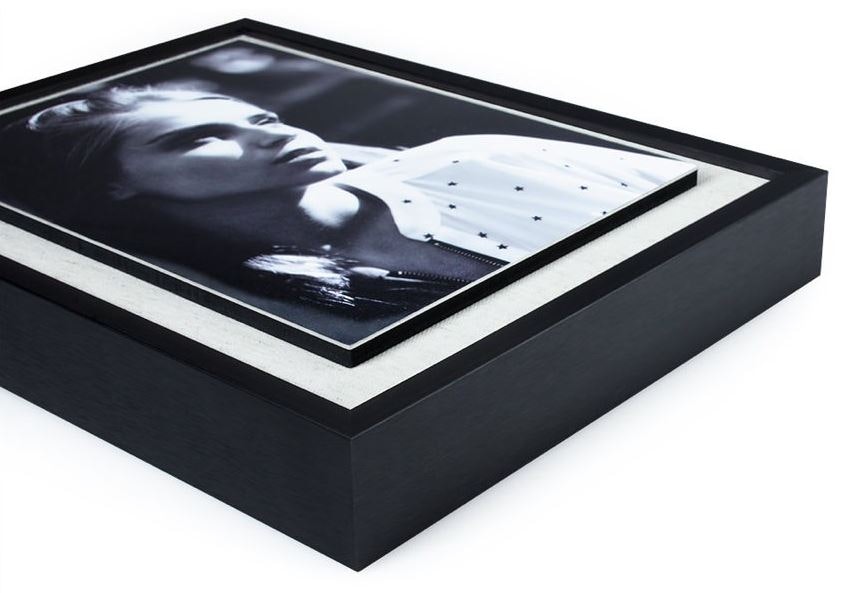 Floating Frames have pro-grade silver halide photographic prints,
mounted on a thick solid panel. The prints are floating on a linen background and are ready to hang with high-end stainless steel mount and spaces are included to ensure frames hang flush with the wall. Frames come in a choice of Wood, White, Black, Silver or Gold.

Can't decide on what design will suit you. Book me in for an in-home visit to help you choose what will suit your home.
please note images are examples only